A couple months before Blake popped the big Q, he had texted me and asked if we could put together a lil "impromptu" photoshoot with him and Jenna. All went according to plan and Jenna and Blake showed up, cute as ever, ready to have some photos taken of them.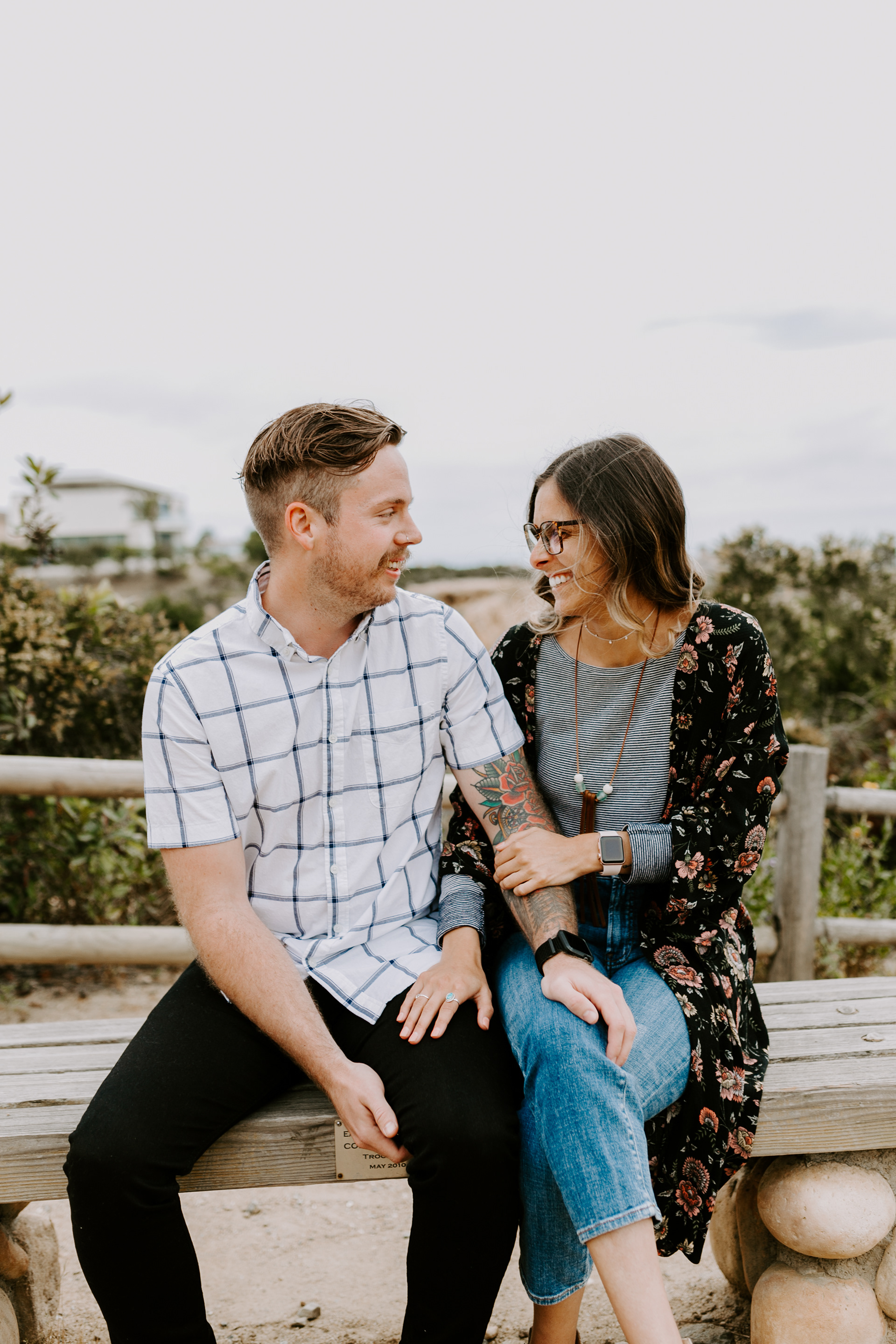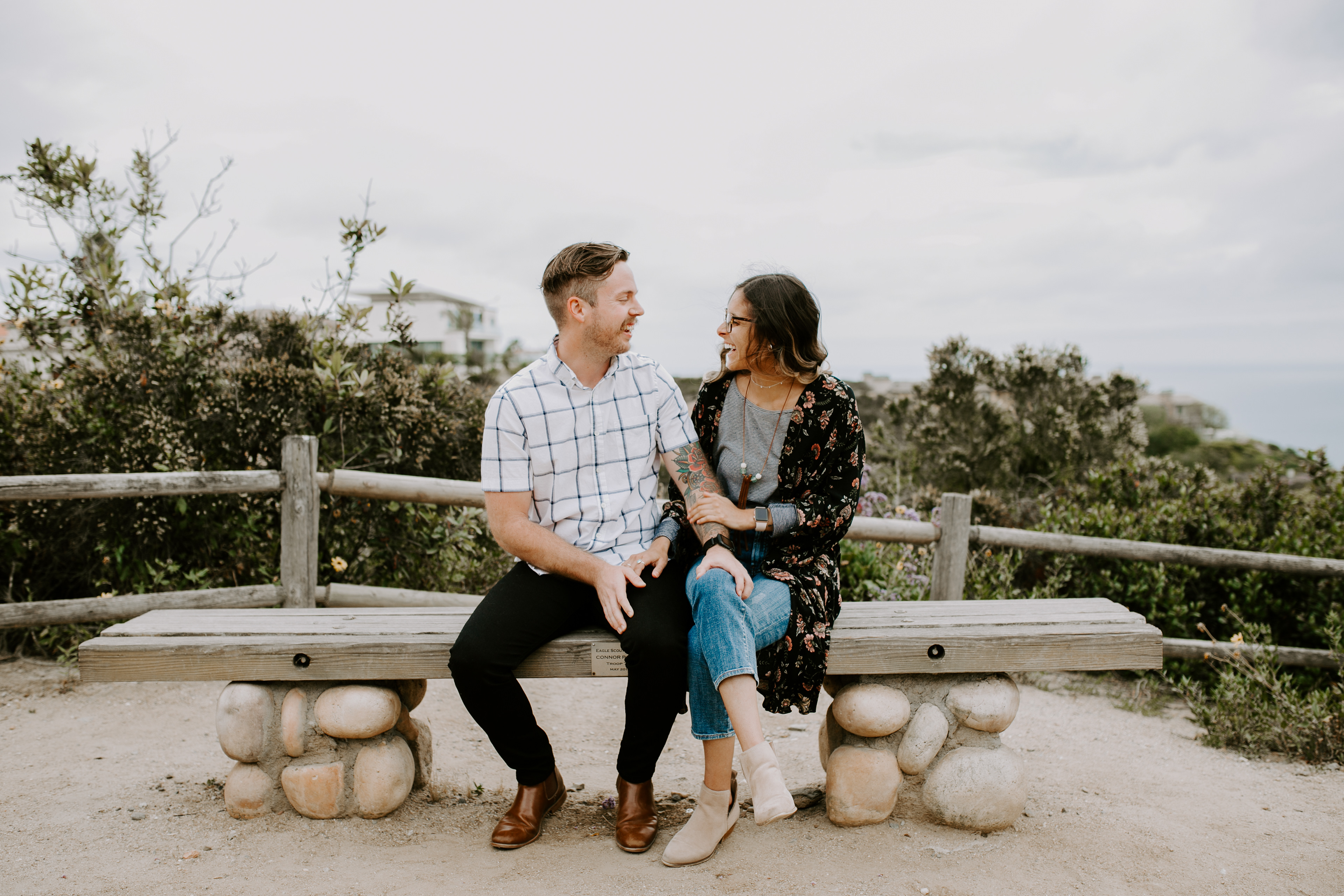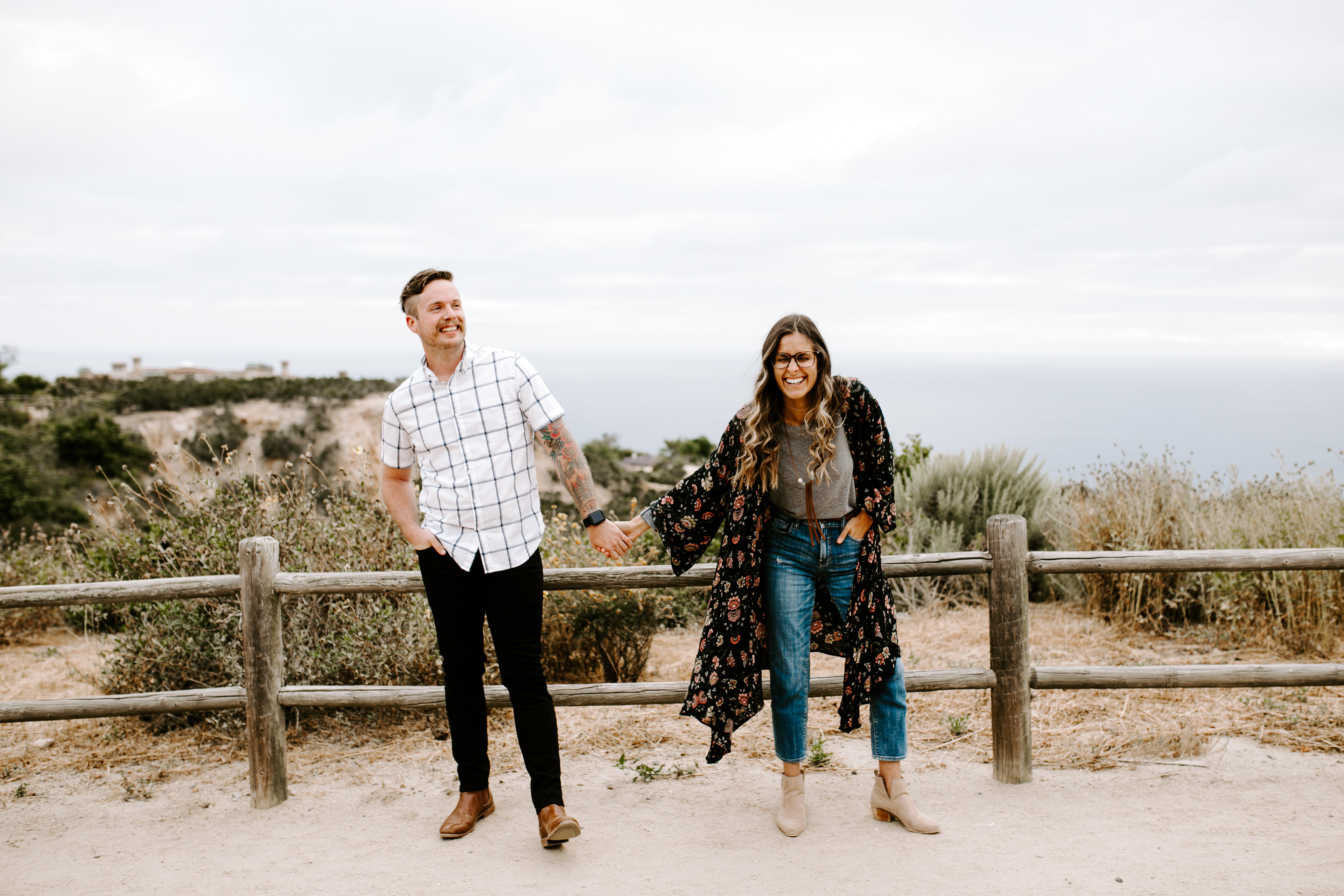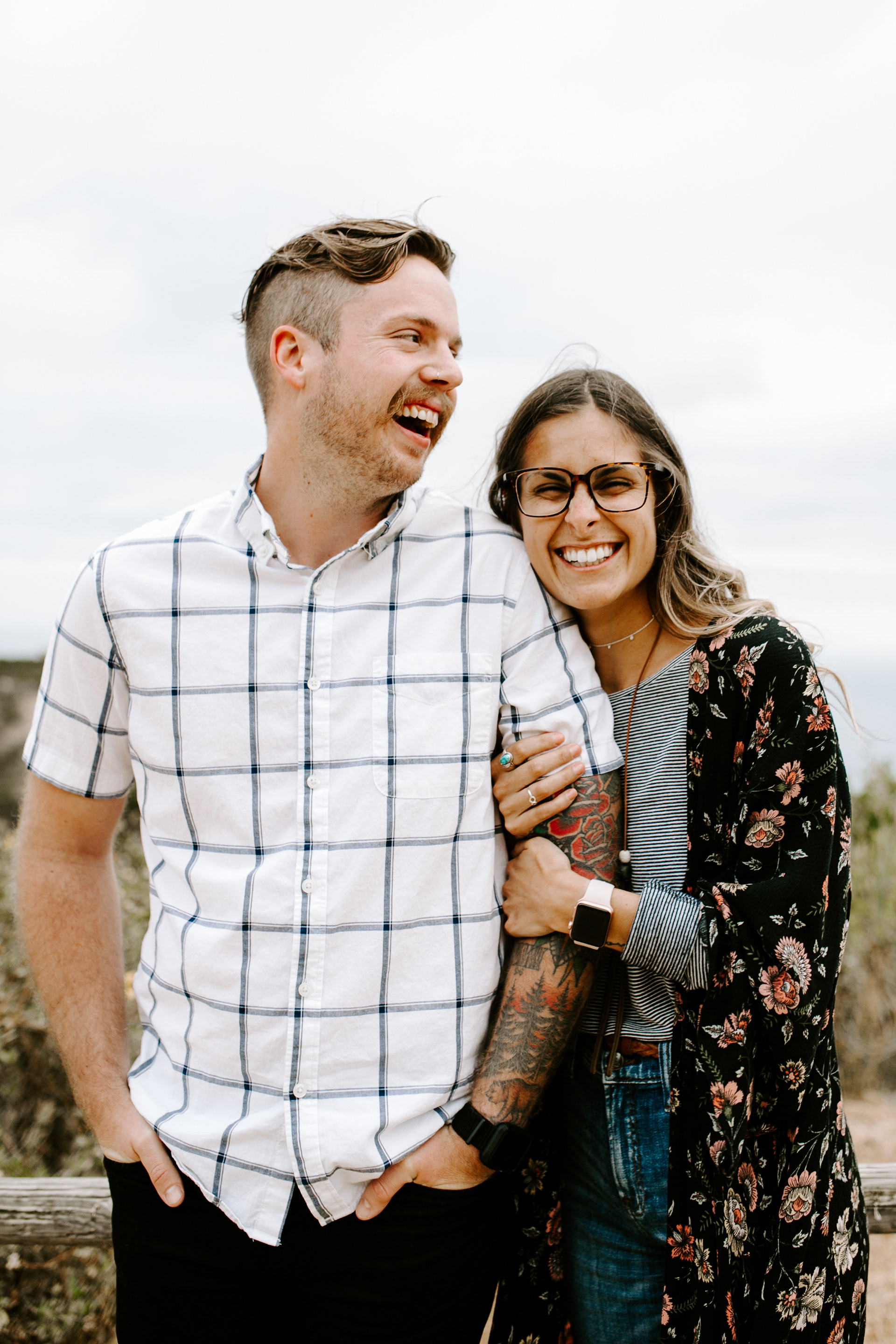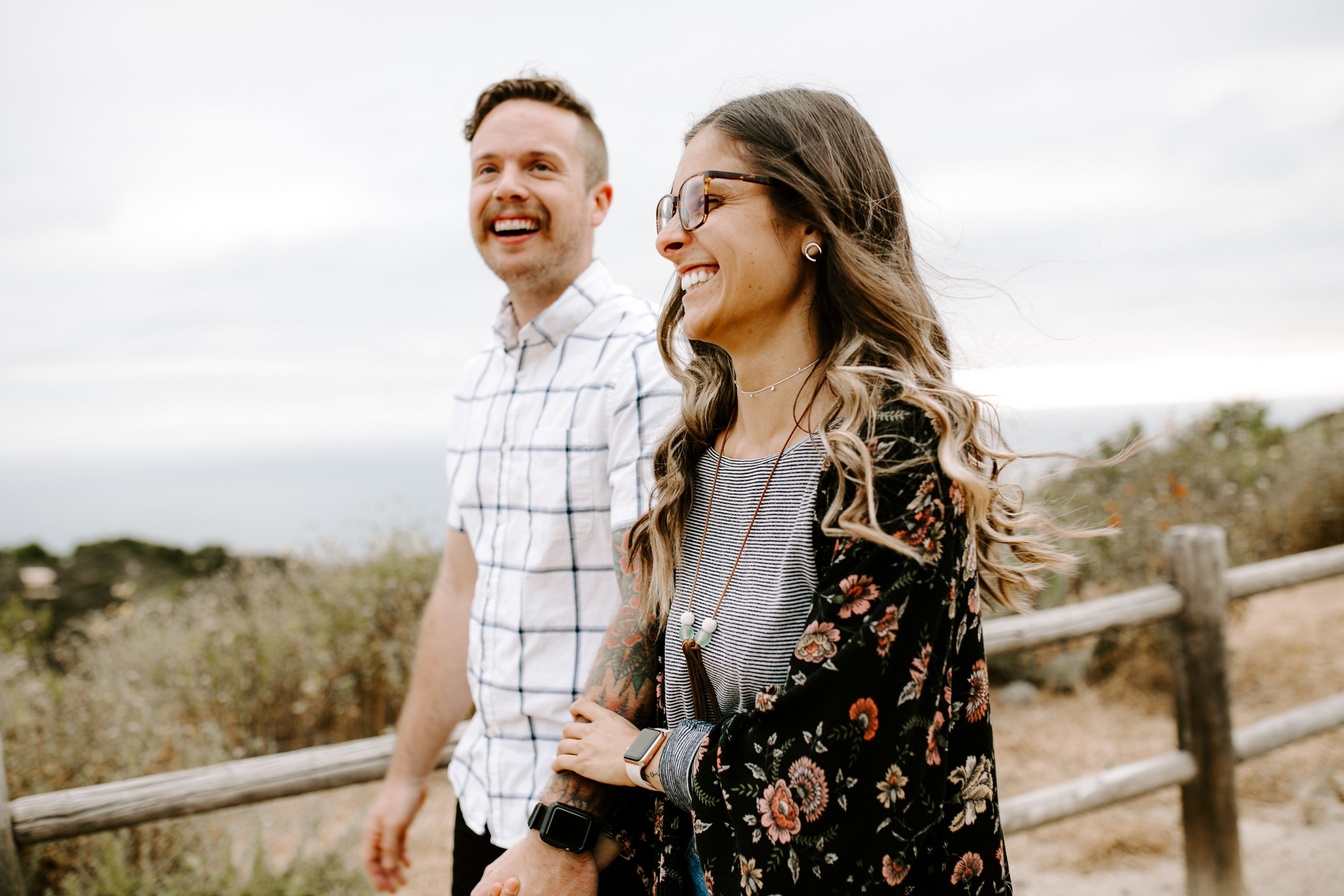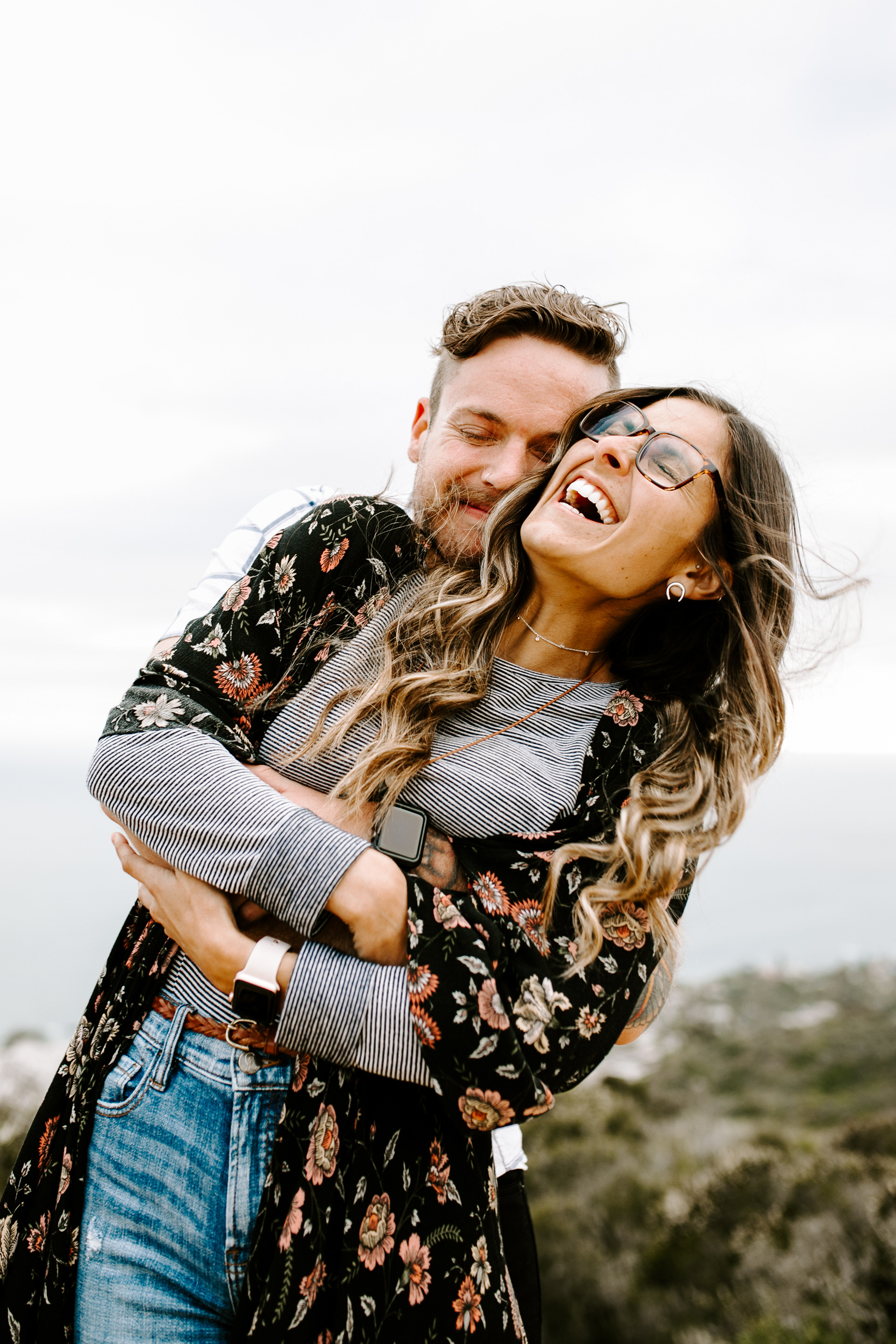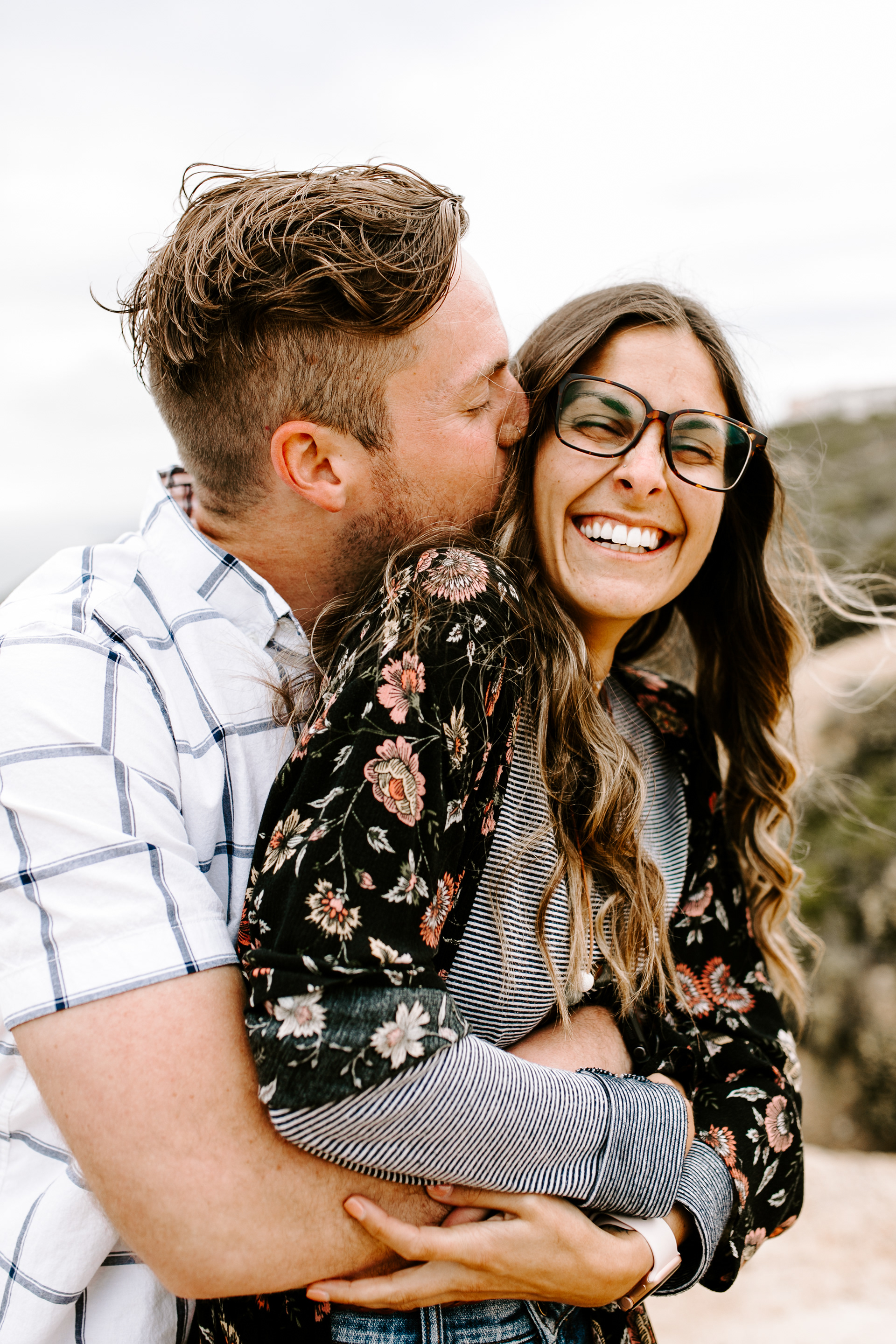 At this point, I was holding Blake's jean jacket (which had the ring box in it. Blake asked if he could take some photos in the jacket and that's when the magic started.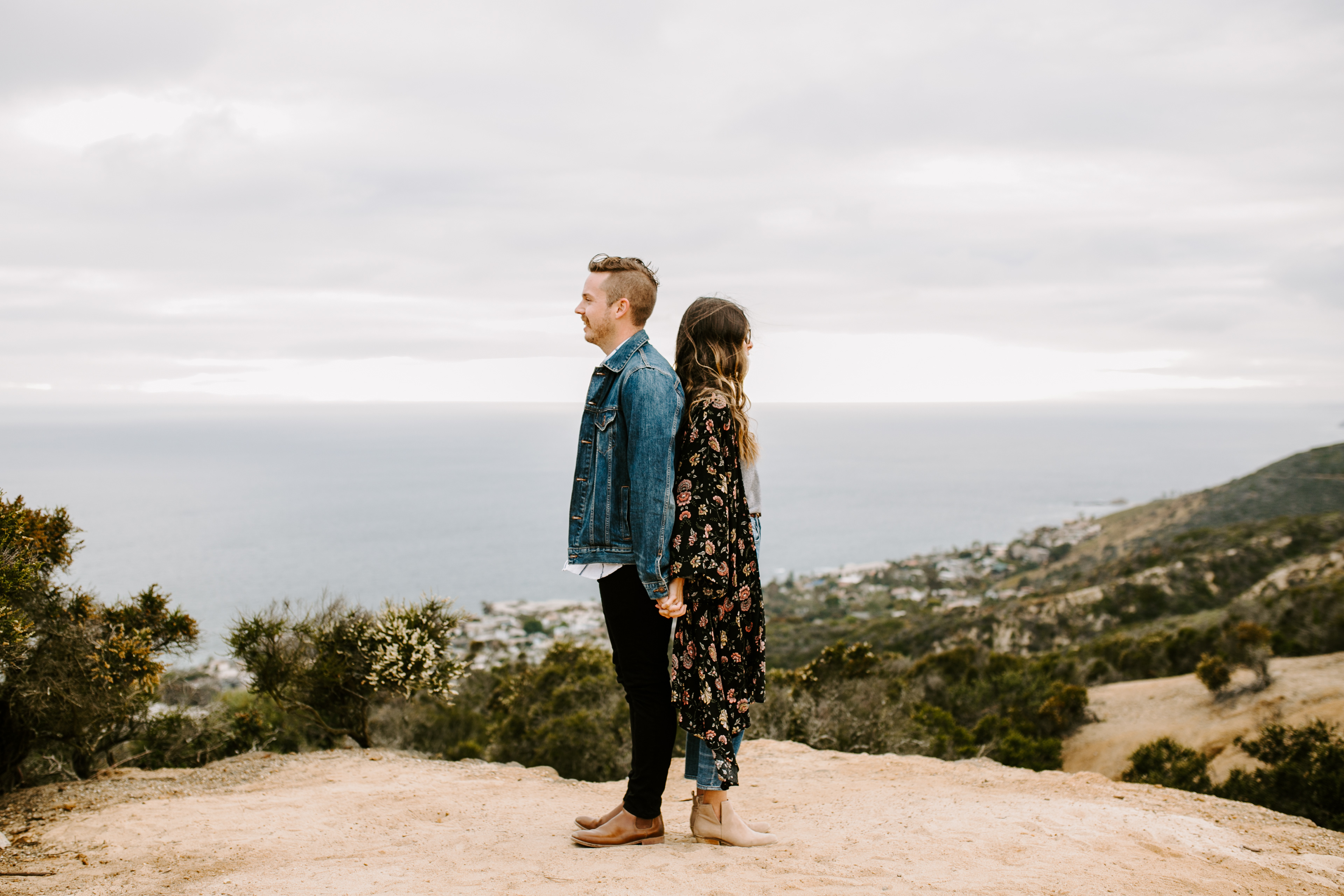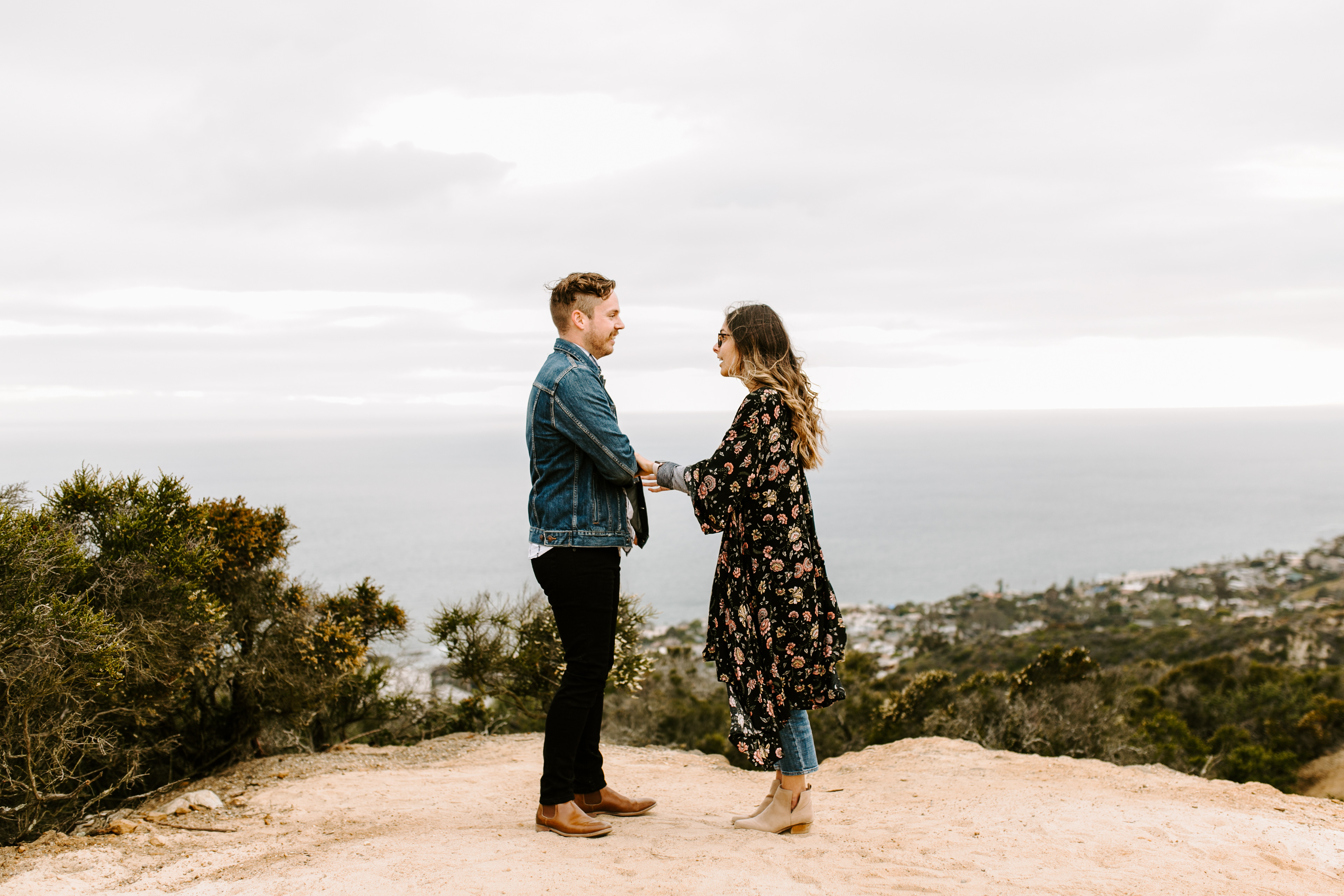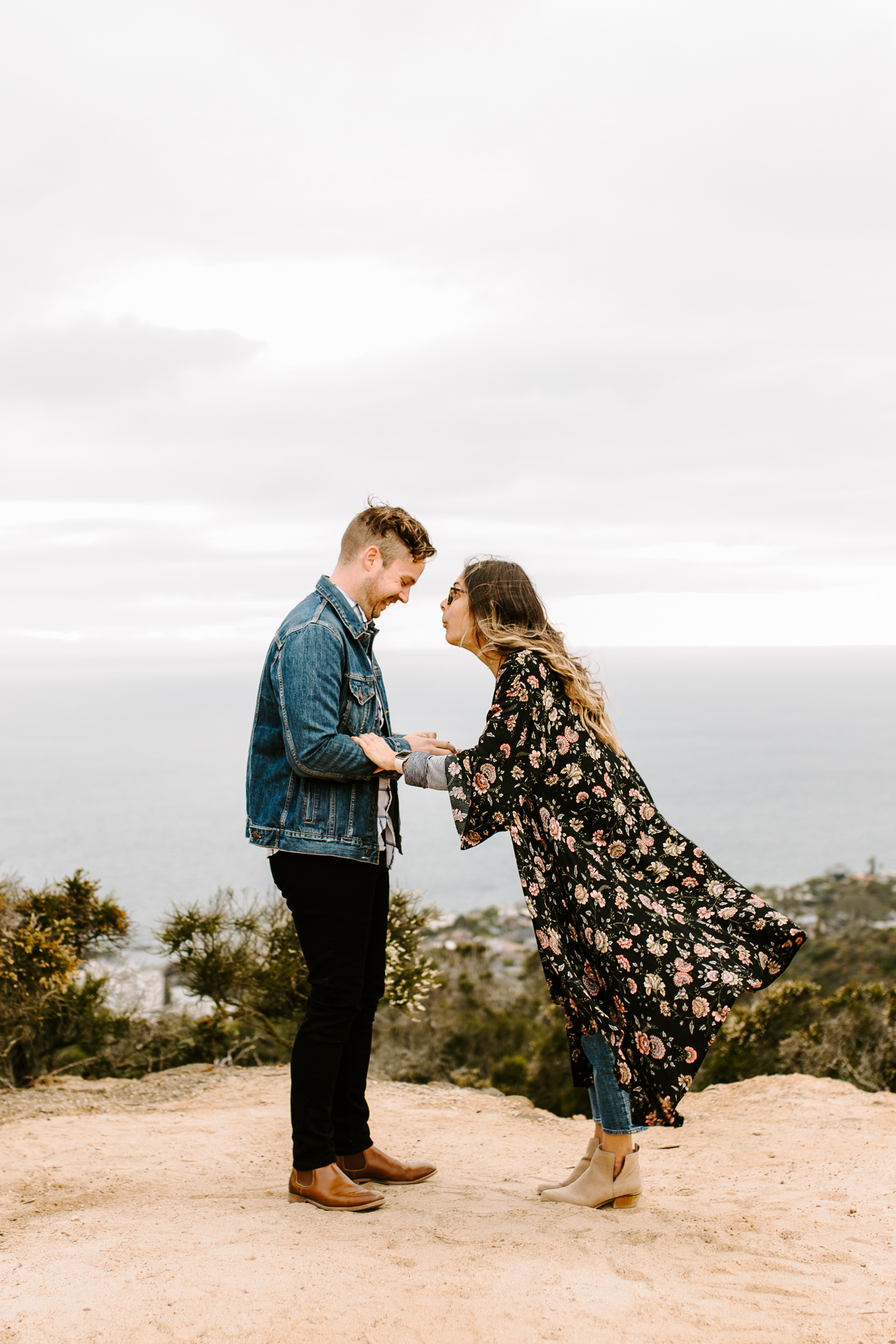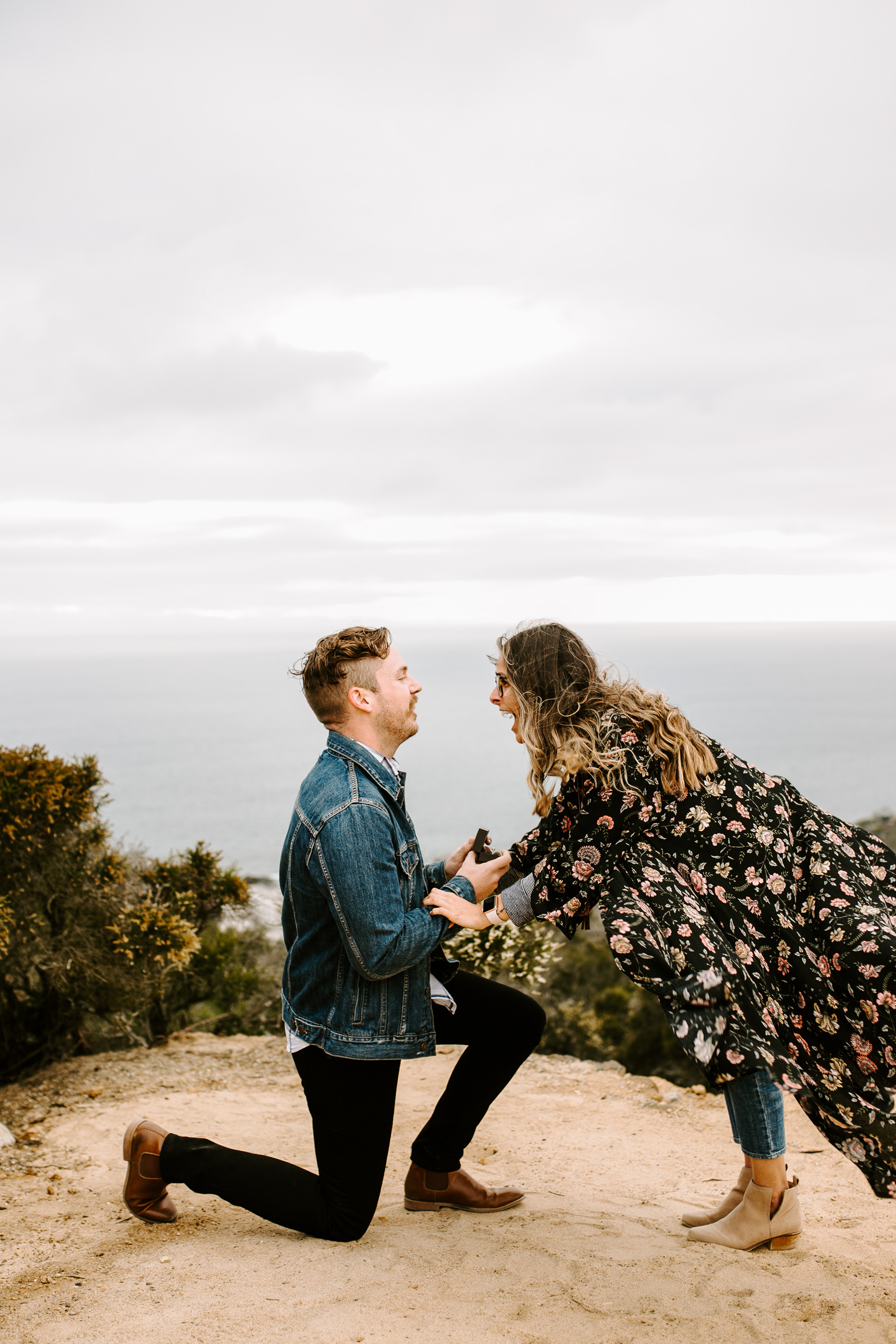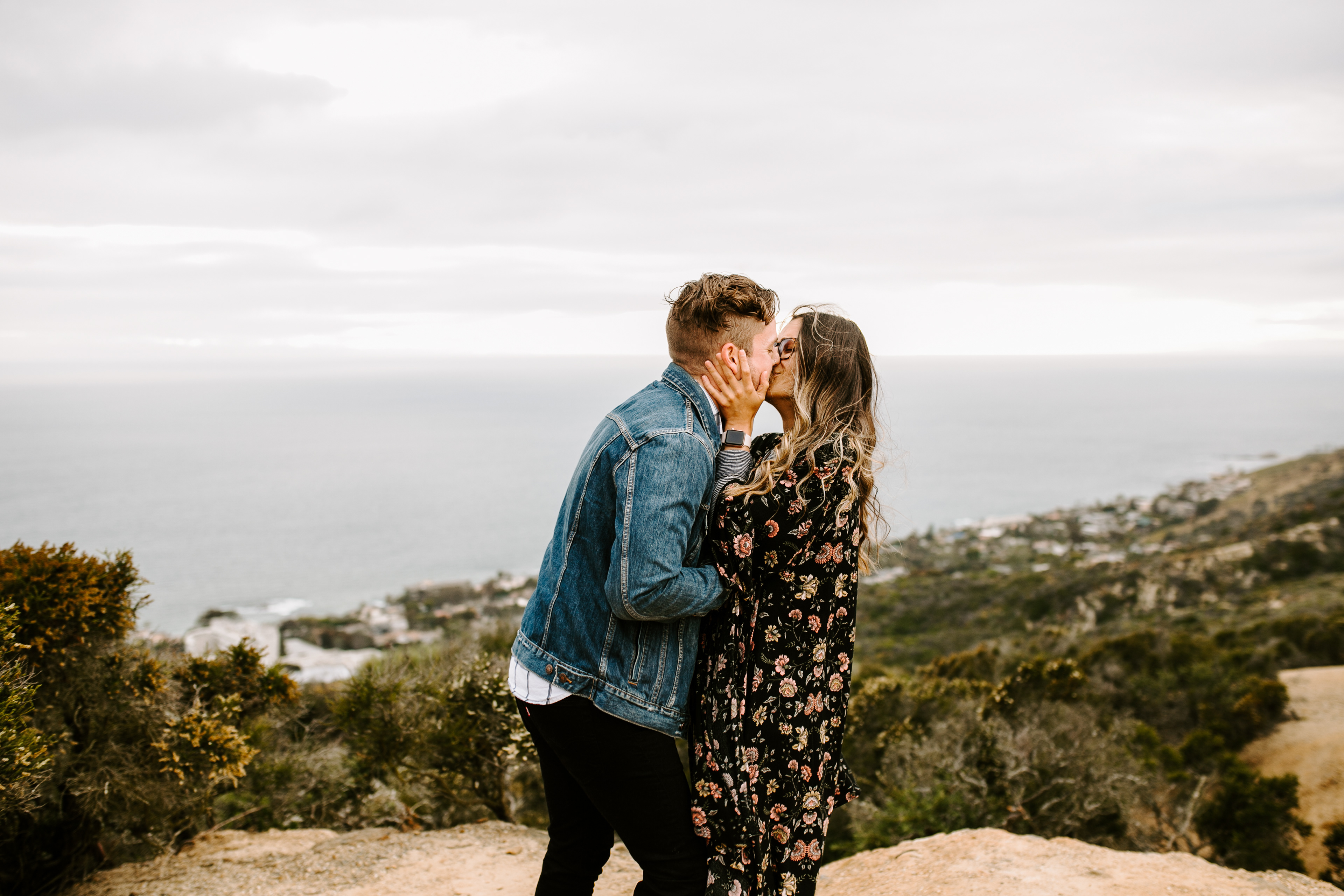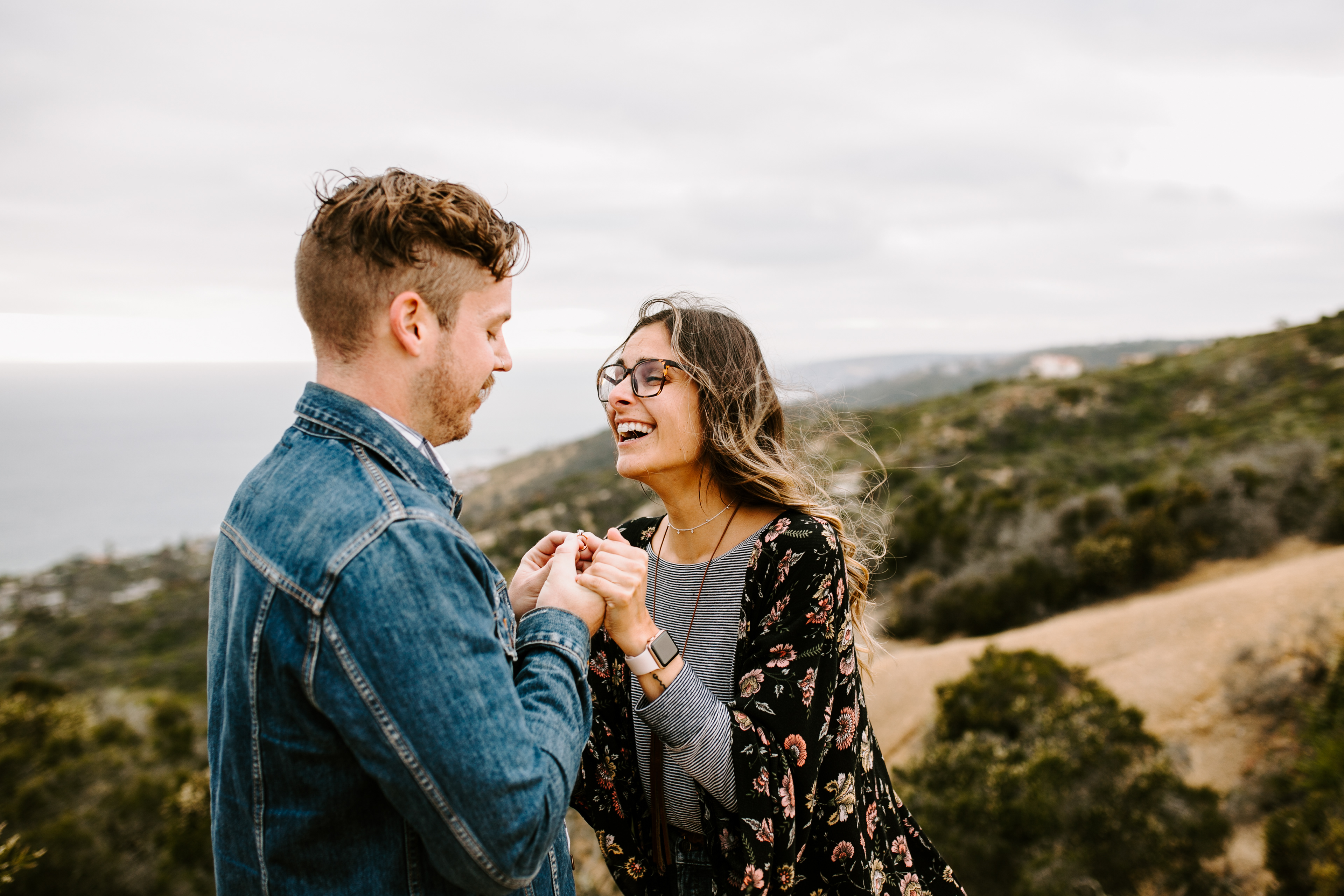 If Blake had a dollar for every time Jenna screamed "WHAT?!" after he got on one knee, he would be a wealthy man. She was shocked and ecstatic and so sweet to watch!!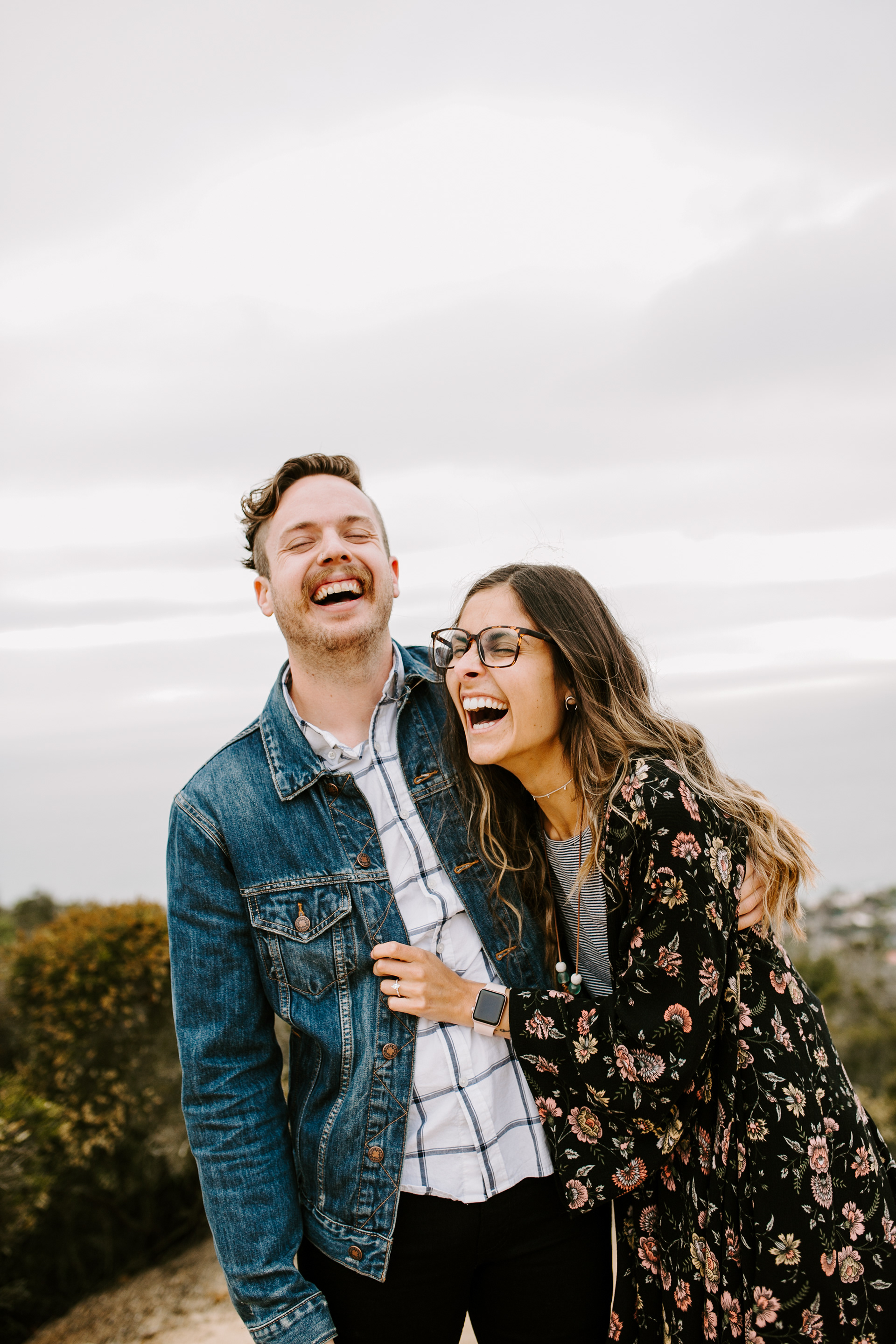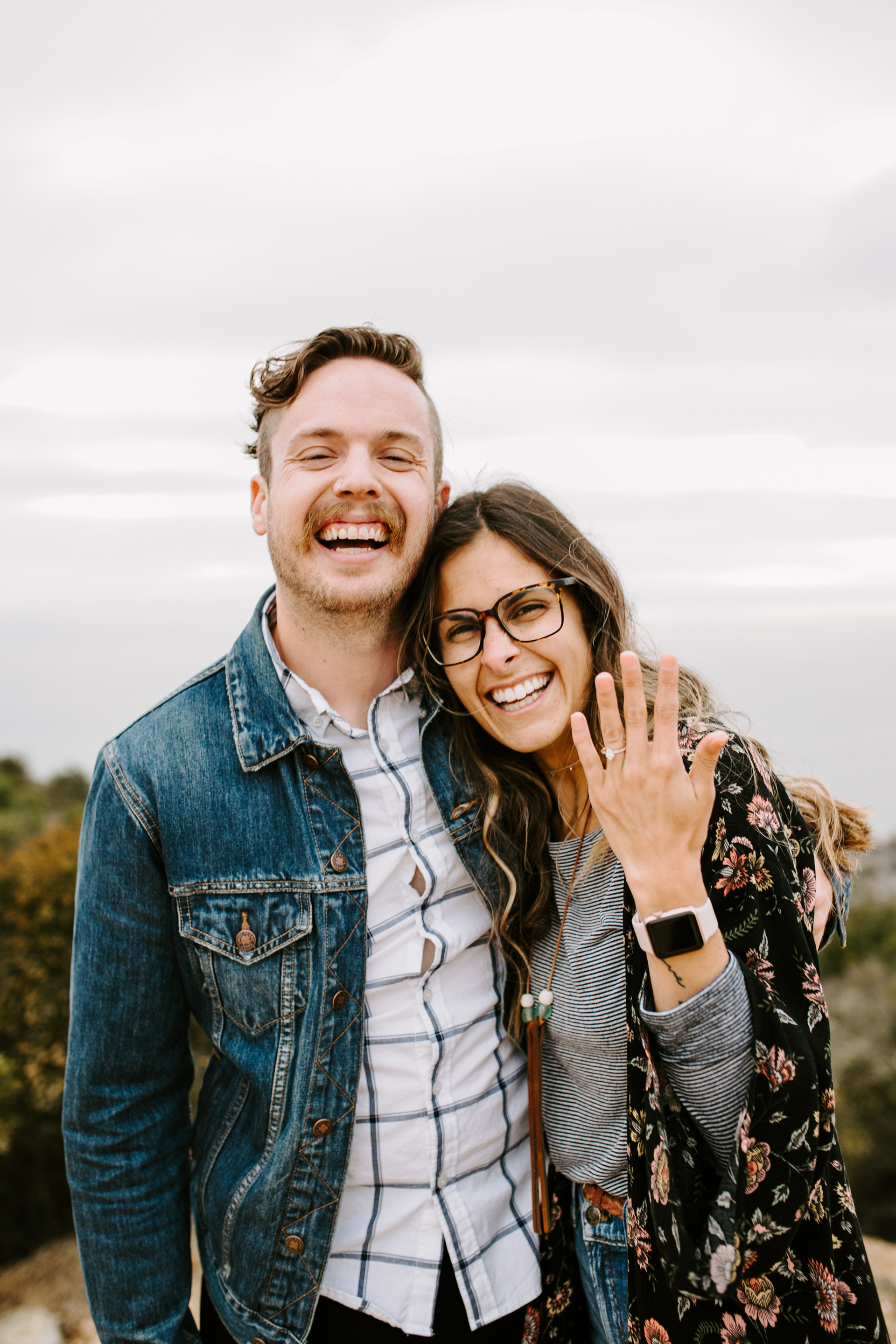 Takin' a good ol' peak at that diamond she gets to wear forever. I LOVE LOVE.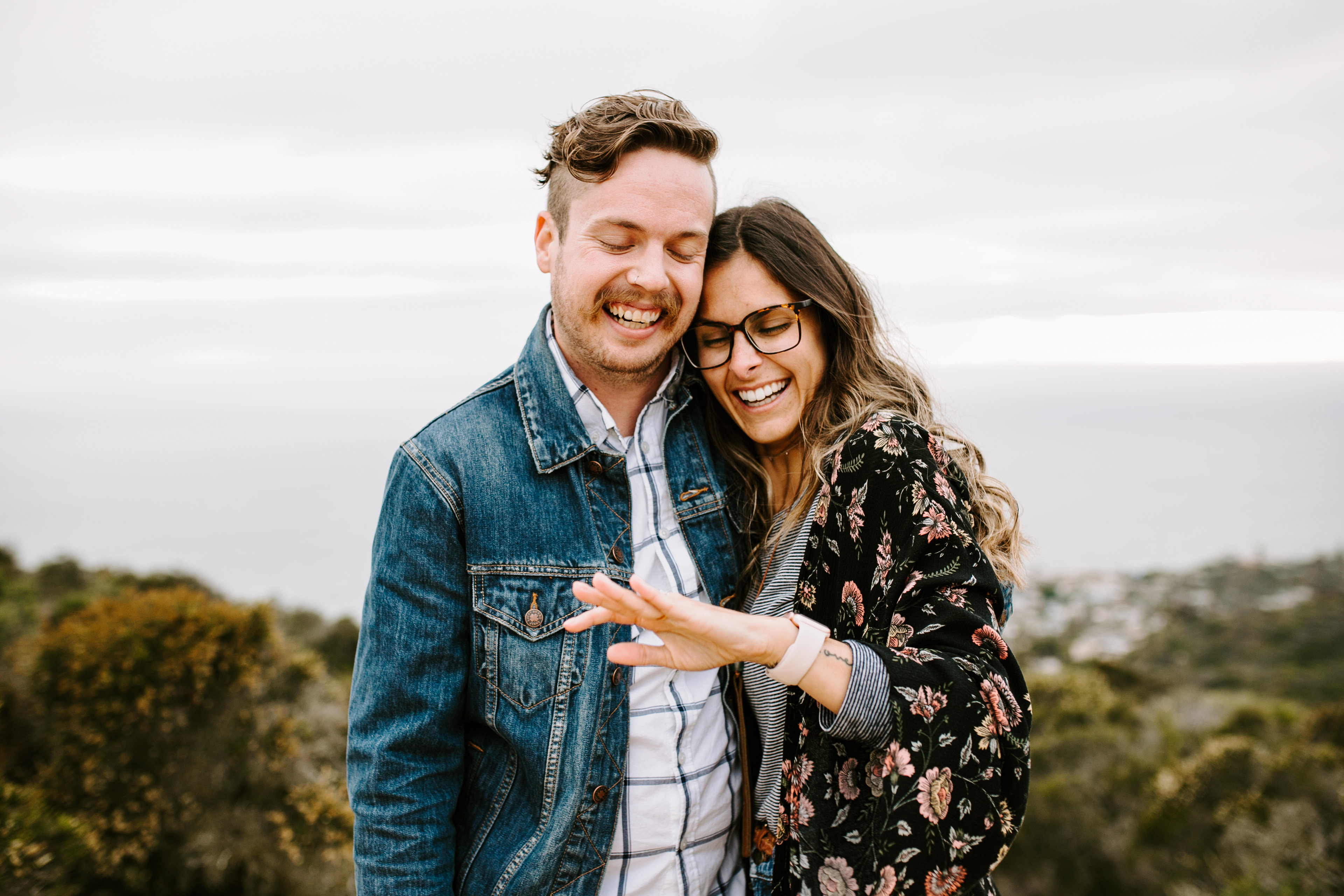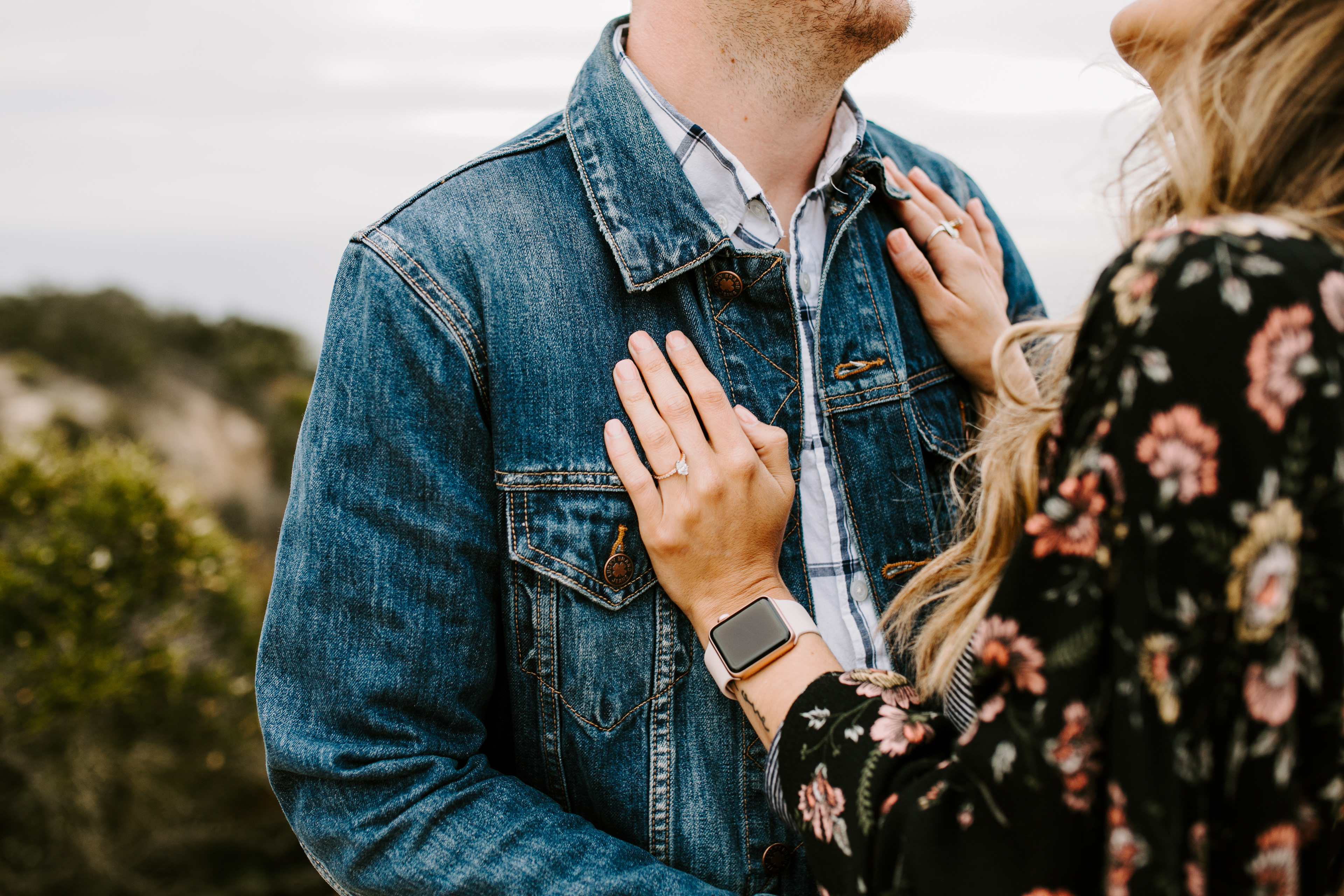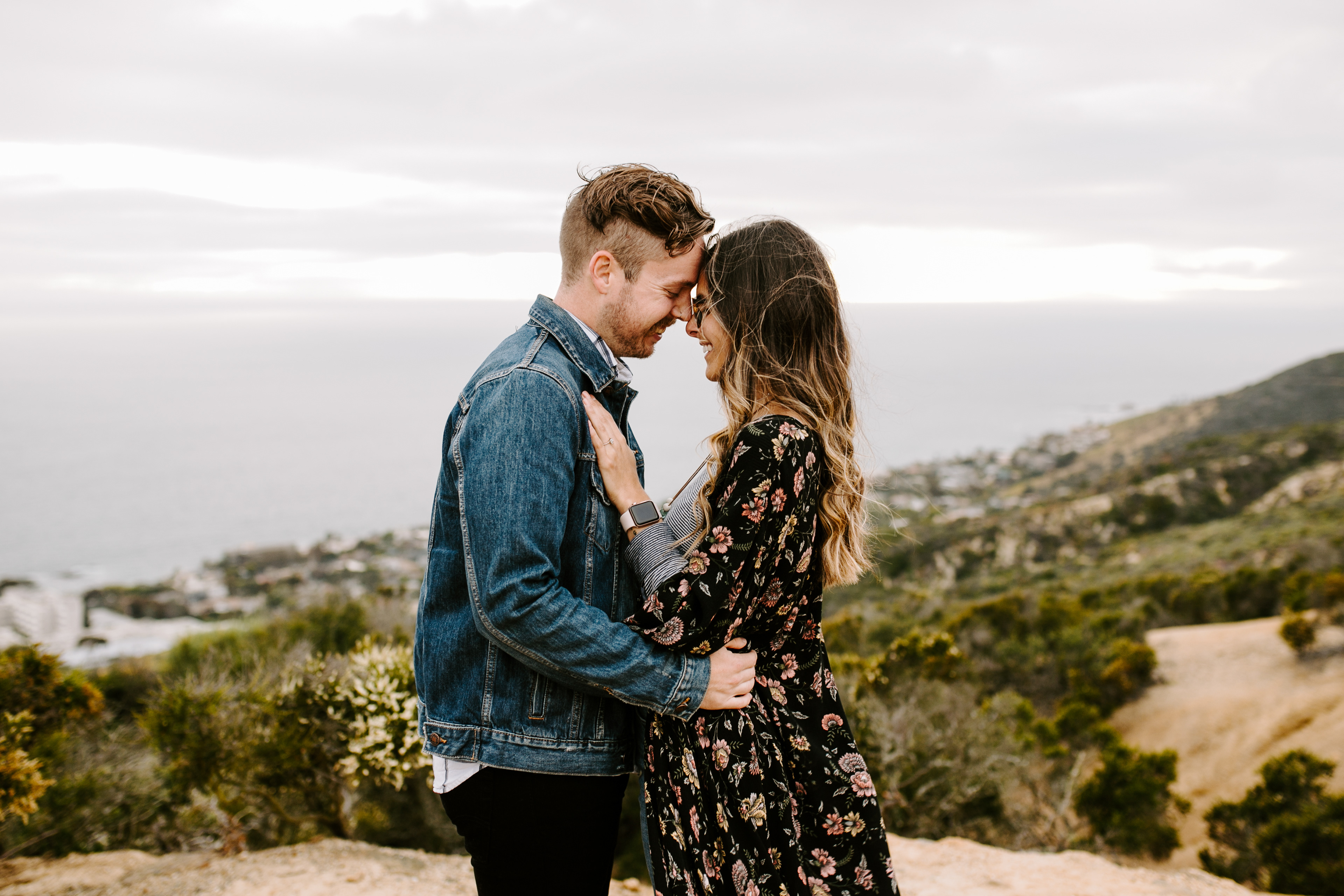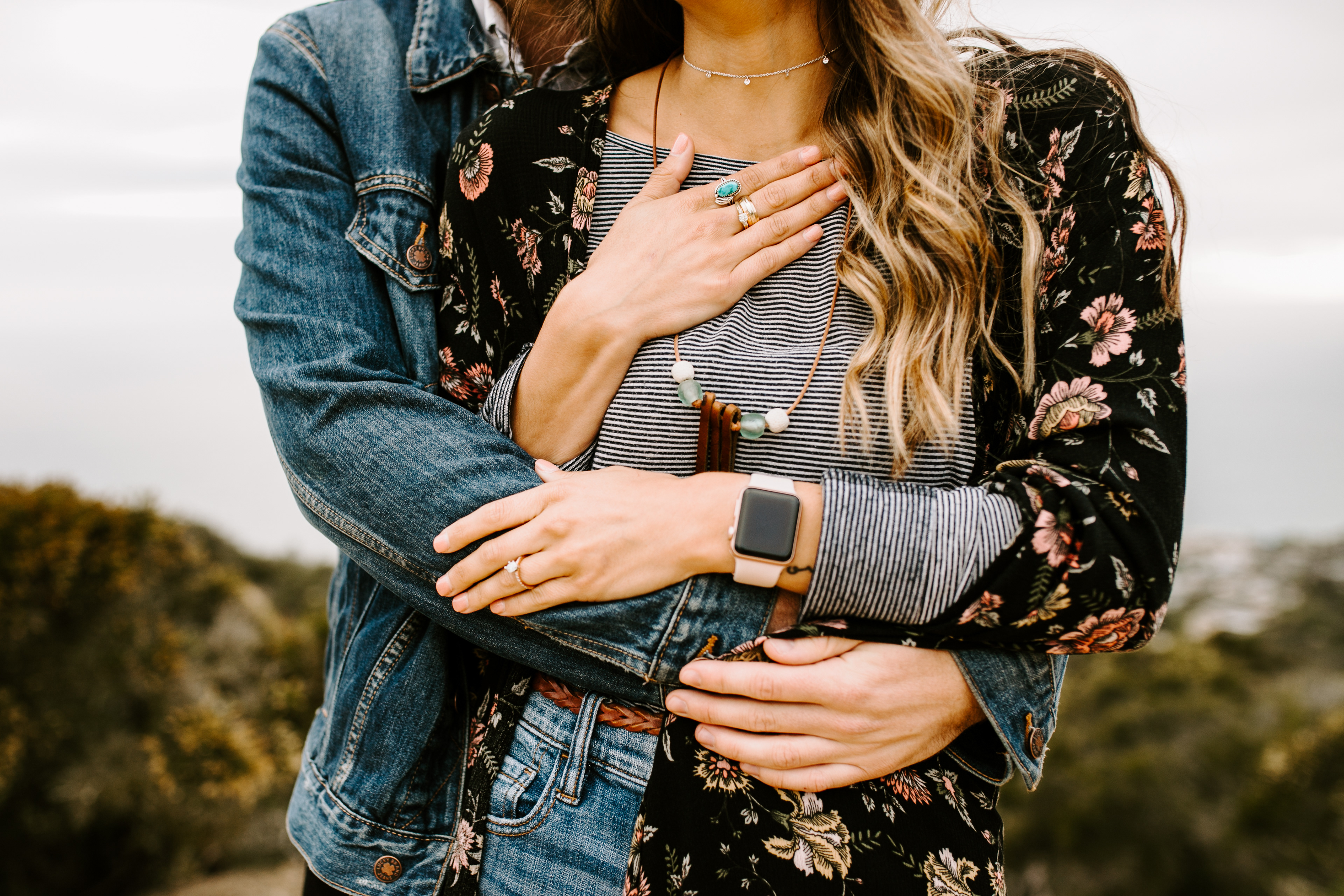 I absolutely adore these two and the love they have for one another. Blake is gentle and sweet and adores Jenna with everything. Jenna is a radiant beam that bursts with love for her man. 
I can't stinkin' wait for your forever journey starting with your wedding! Let's get this party started!